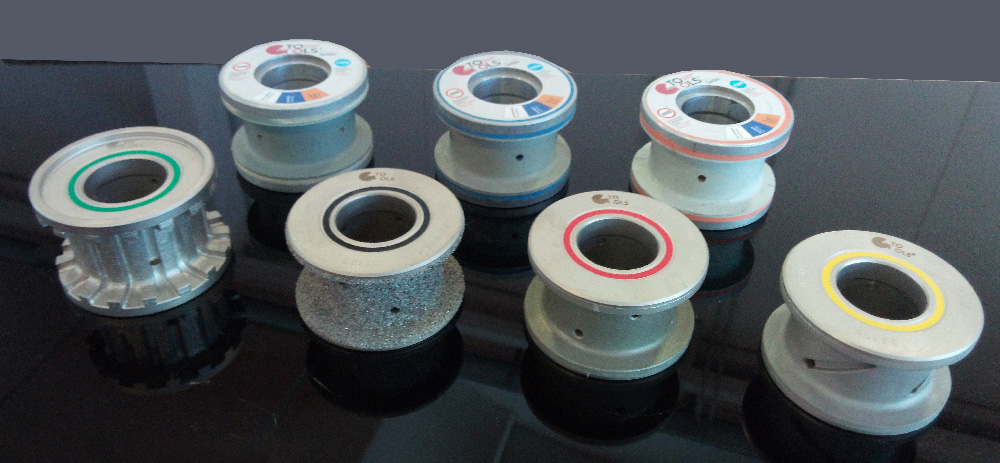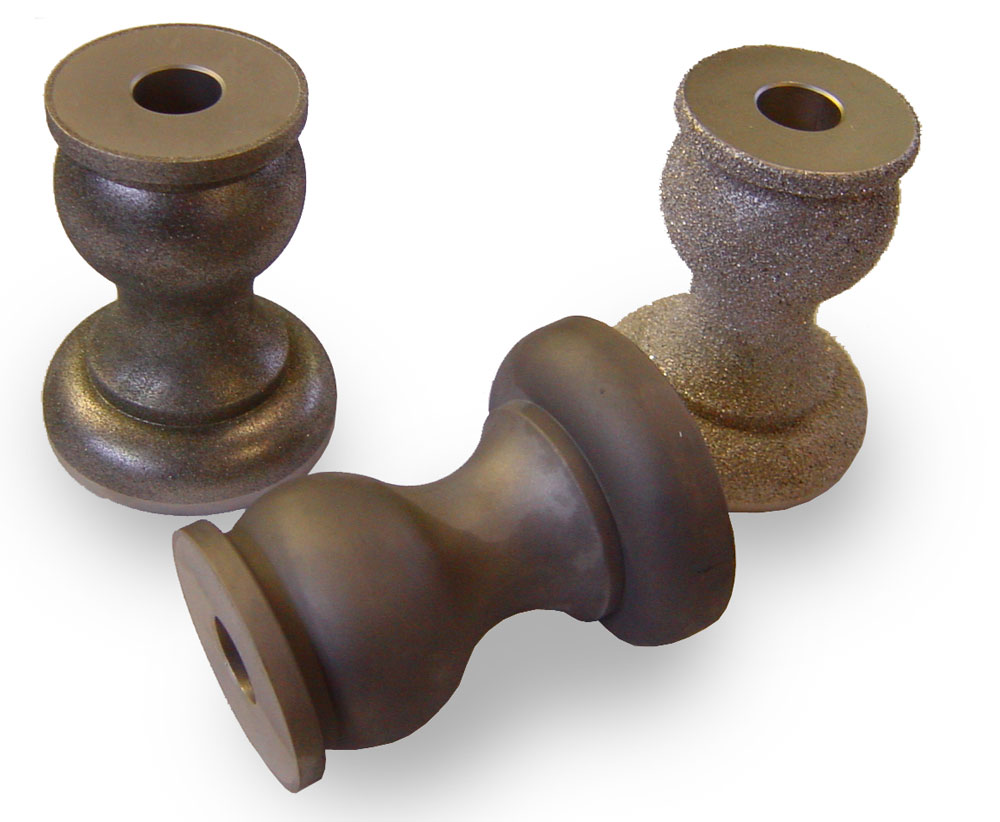 CNC tools for stone processing are manufactured by only the best diamond coating techniques, each of which matches precisely one specific process step.
Applying the state-of-the-art of sintering, vacuum-brazing, electroplating and polishing tool techniques, Ghines offer a set of CNC diamond tools where every single position represents the best available answer to the required function, working excellently on marble, granite and engineered stone.
Furthermore, the geometry of each wheel considers the necessary increment, in order to allow the operator to set up and to use the tools without modifying the offset of the wheels.
ADVANTAGES
The tools don't lose their shape during the entire life cycle and don't need redressing

Easy set up

You can use the same set on different materials
TECHNICAL DATA
Diameter
80-120 mm (min. diameter 60 mm)
Connection
standard 35 mm hole (for custom designed tools, connection upon your specification)