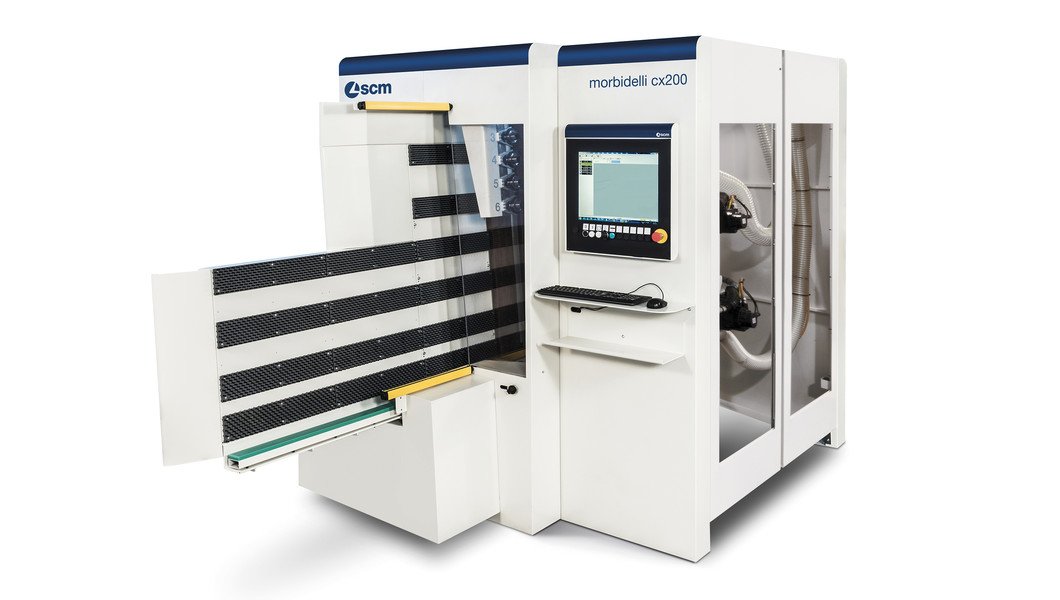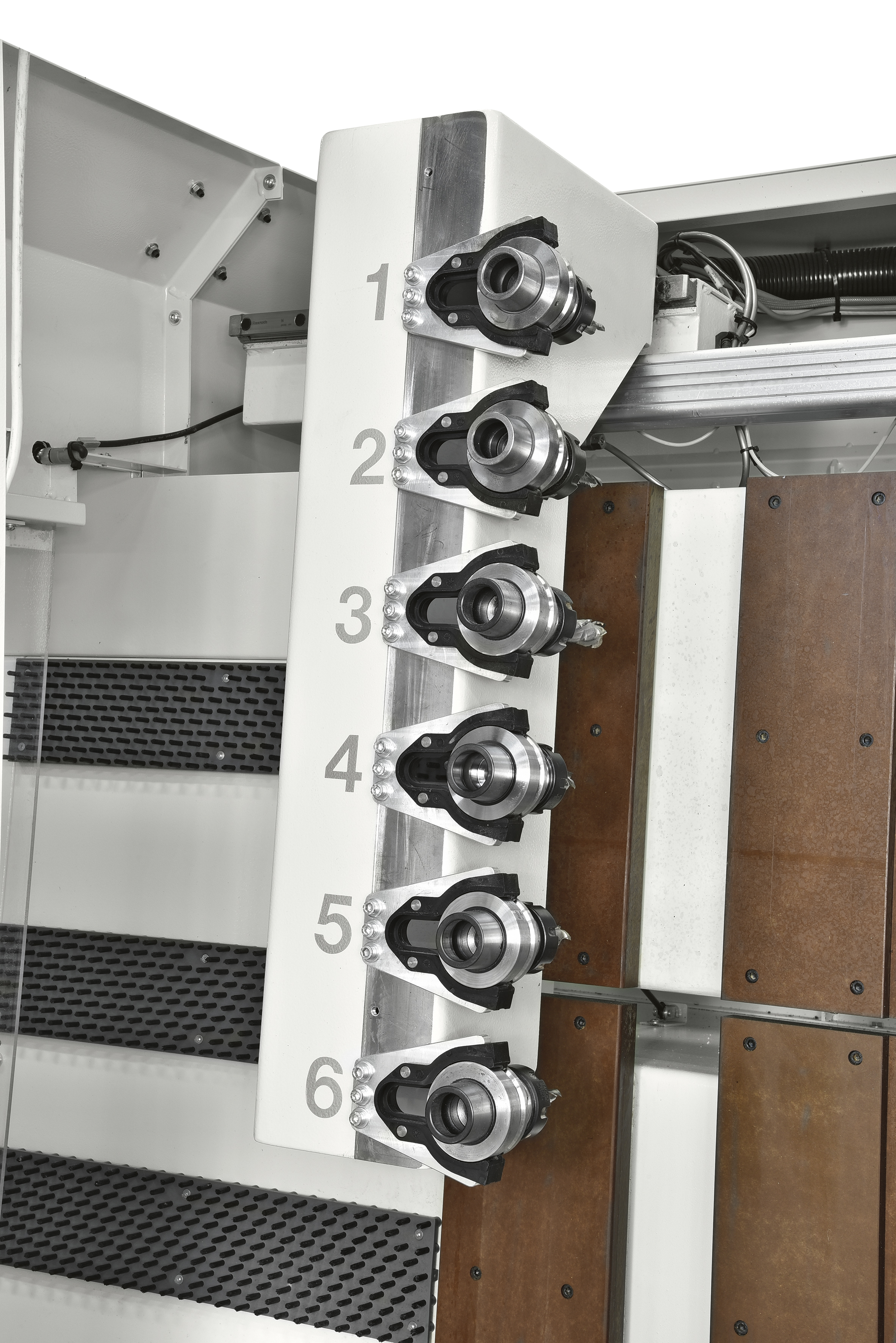 The ideal solution for batch-1 process.
Compact and smart CNC drilling centre that allows to process blade-grooving and routing operations on 5 faces of the panel, thanks to the two drilling heads, with independent Y axis, that simultaneously work on the same panel.
Continuous uninterrupted working cycle for switching between two job lists without any manual interventions to setup the machine.
ADVANTAGES
THE PERFECT DRILLING: RO.AX SPINDLE
Zero play during machining with the new RO.AX technology (Rotoaxial spindle technology), the most efficient spindle on the market with rotation speeds up to 8000 rpm. The sturdiness of drilling heads is proven by the reduced maintenance costs: five times less than that imposed by the majority of other machine manufacturers.
+60% OF PRODUCTIVITY: TWO DRILLING HEADS
Reduced working cycle thanks to the two drilling heads, with independent Y axis, managed automatically by program, that can work simultaneously on the panel.
EASY AND INTUITIVE: MAESTRO SOFTWARE
CAD/CAM software designed and developed entirely by SCM in Windows environment that allows to program easily any element to be realized.
It provides the customer with all the tools necessary for the design, the management of the tools and related processes.