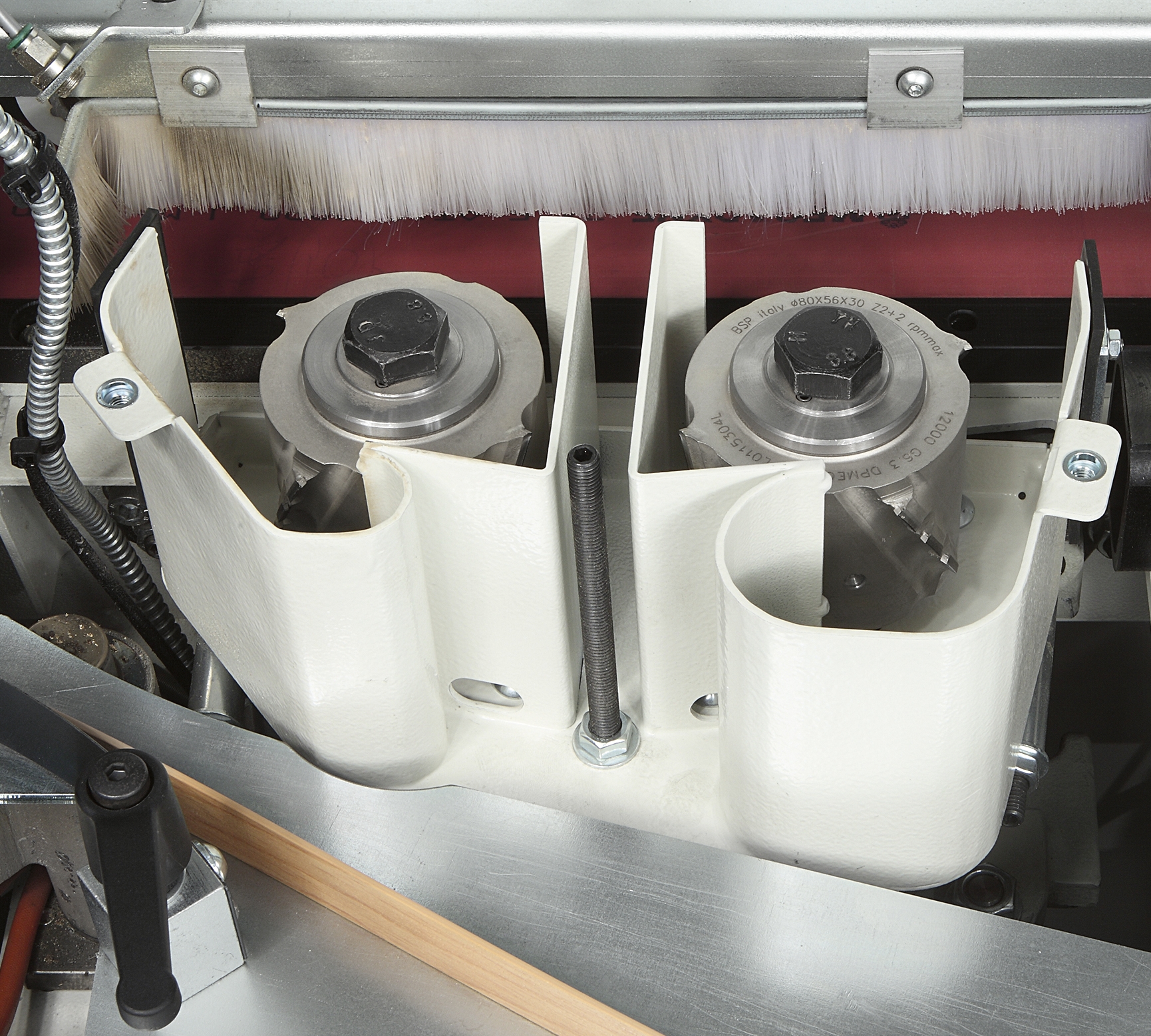 Ease-of-use with all inclusive equipment: minimax me 35, with gluing of the panel edge, also with edging solid wood strips up to 5 mm thickness, offers the "very best" performance in edge banders at this level.
The features, coupled to its ease-of-use, makes it the perfect edge bander for small woodworking, furniture and panel processing companies.
ADVANTAGES
Designed for a perfect finish
The very best finishing of the panel edge is also guaranteed by the panel conveying track (exclusive solution), which prevents the panel having the feed affected by the typical pulses generated by the pinion of a traditional feed track and ensures a smooth and linear panel movement.
Ideal edge application
The glue is heated rapidly and evenly by the resistances. The automatic lowering of the glue temperature after a temporary halt in production when using the machine avoids burning of the glue. A new innovative system of self-lubrication of the glue pot, allows a more extensive use of the edge banding machine without the necessity of lubrication. Two rollers press the edge banding evenly and efficiently on to the panel edge. The glue spreading roller with electrical resistance inside provides a uniform glue spread and always at the maximum working temperature even on panels at the maximum working height.
Brillant idea
The end-cutting unit with "Radius" allows you to make a radius on the corners of the edged panel without the need of the operator to have to finish by hand at a later stage: brillant idea to a finished product of high quality.