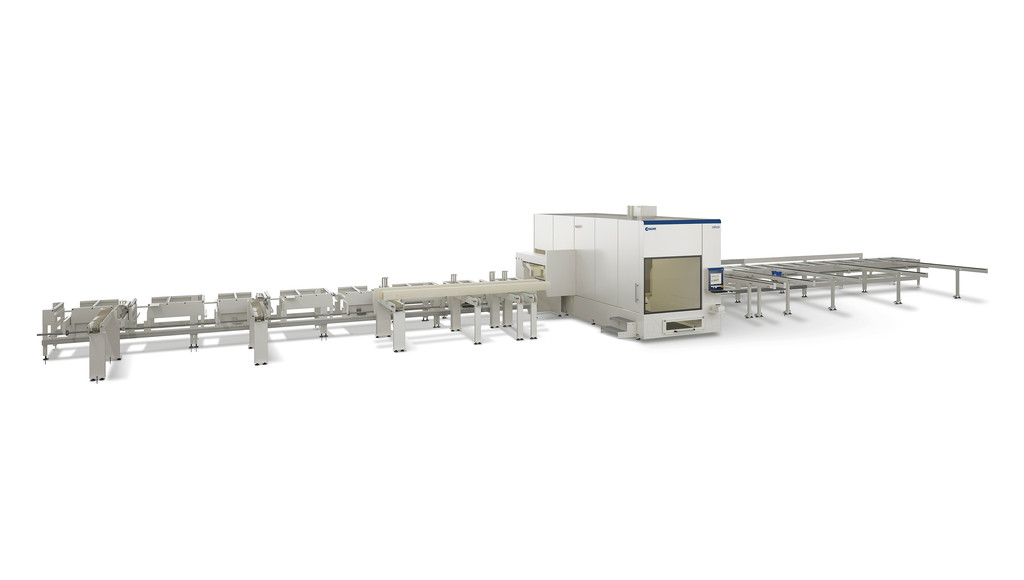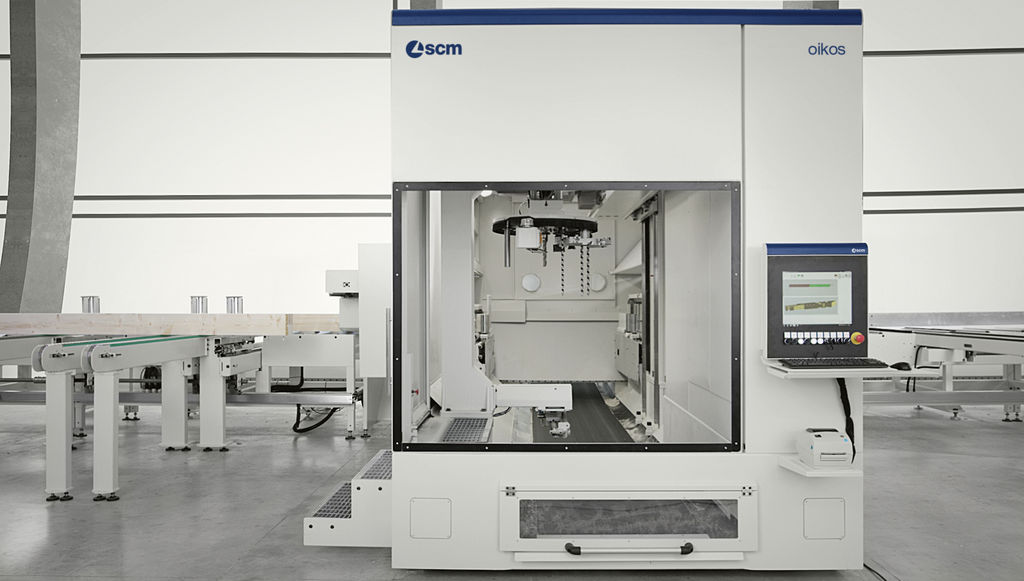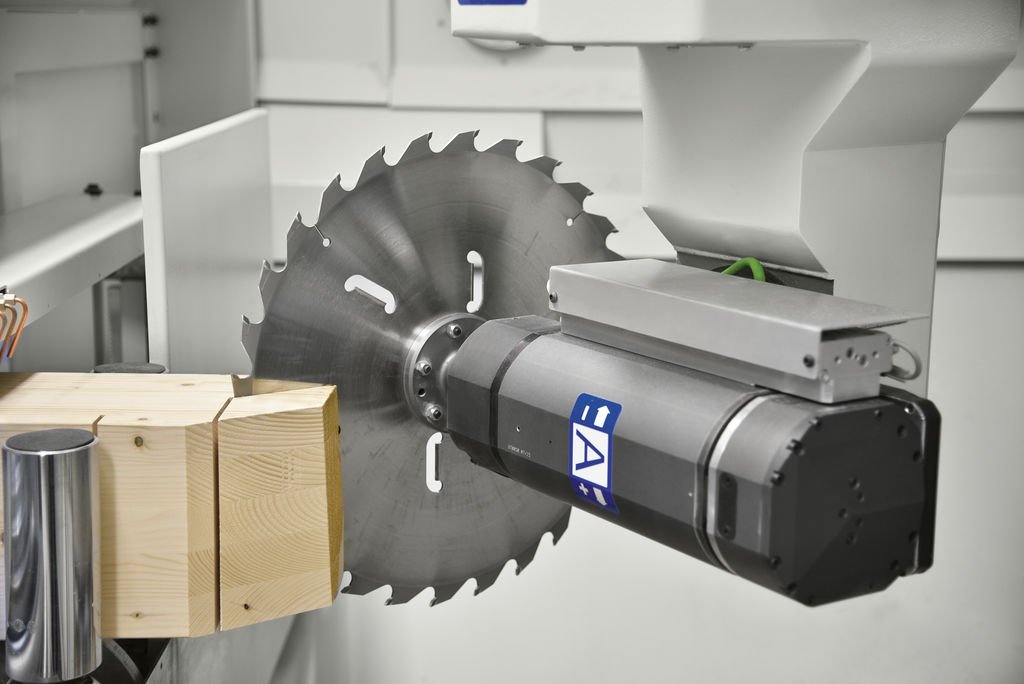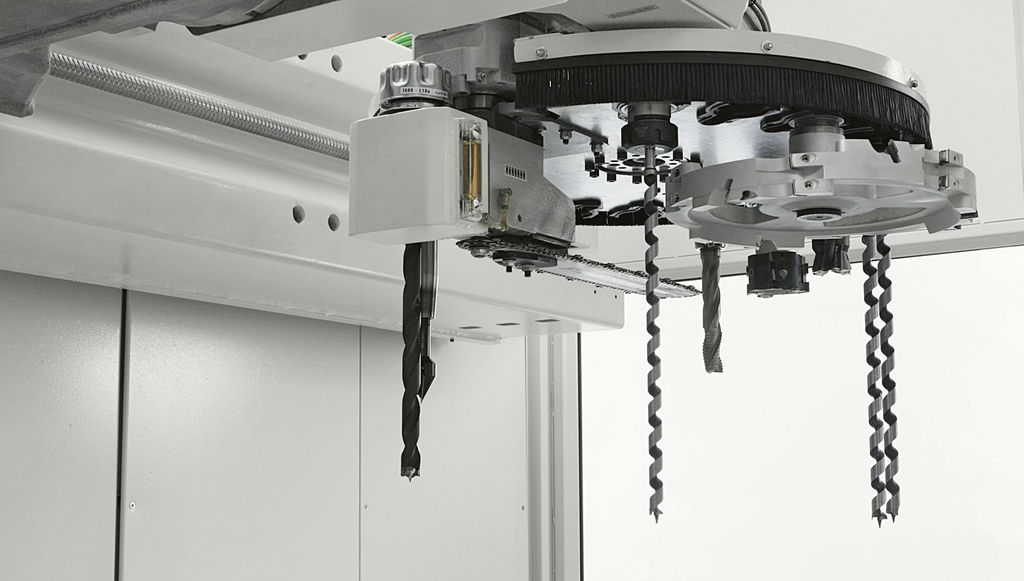 Oikos is a compact machining centre with 6 axes, ideal for machining structural beams and modular wall parts in wood for the building industry.
It provides companies operating in the sector with a highly innovative solution to meet any demand from the constantly evolving market.
ADVANTAGES
Greater flexibility, precision and productivity: Machining is performed on all sides with every tool without turning over or repositioning the work pieces, thanks to the specially designed machining head with 6 axes.
Extremely fast machining speeds thanks to the synchronised movement of the grippers handling the work pieces.
Any program can be launched quickly: All the necessary tools, including a blade with diameter 600 mm, are housed in the magazines on board and always ready to use.
Easy to use machine and total integration with the most common CAD design tools with the Maestro Beam&Wall software.
No risk of collisions and precise calculation of the production time, thanks to the 3D simulation station .