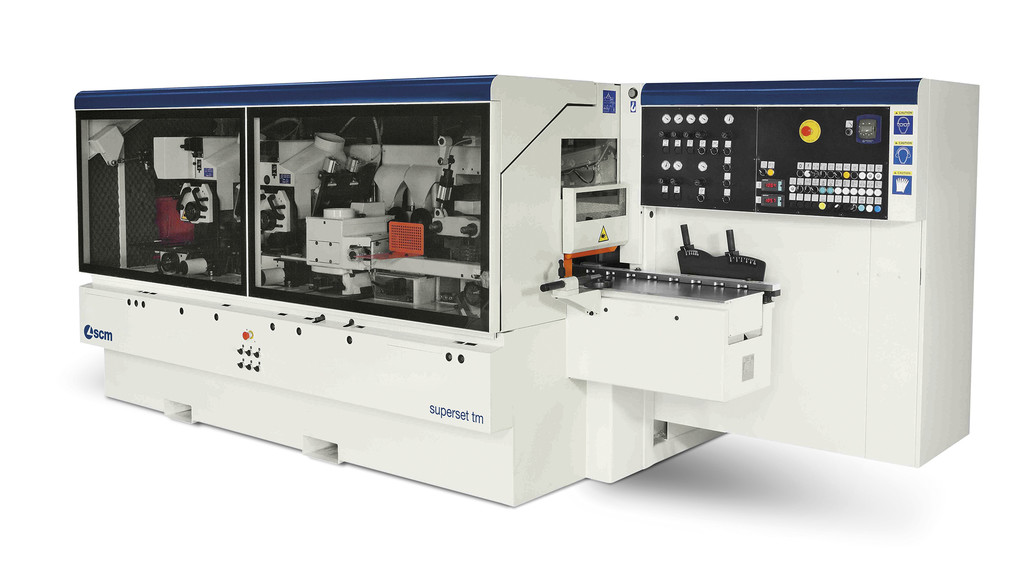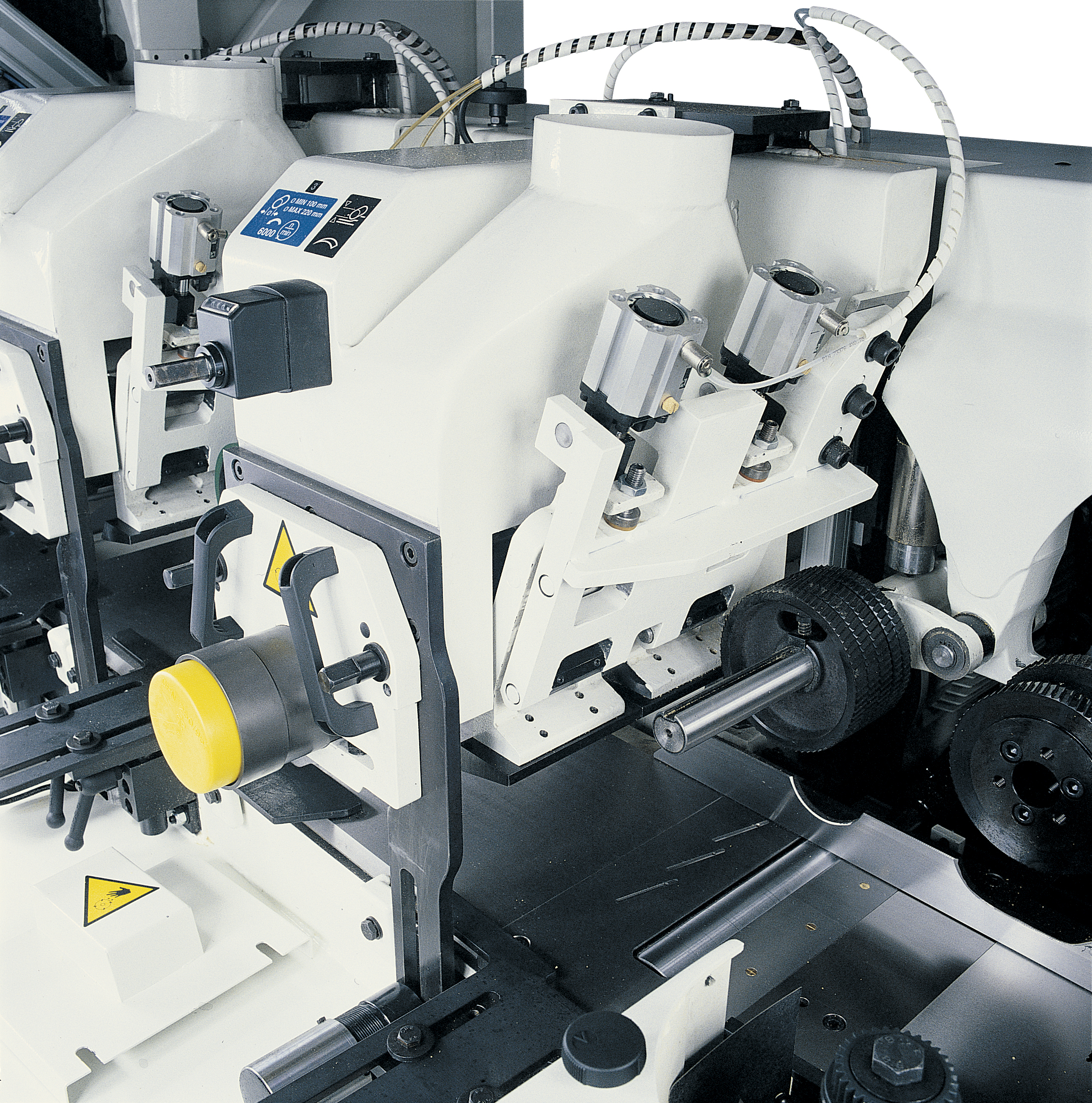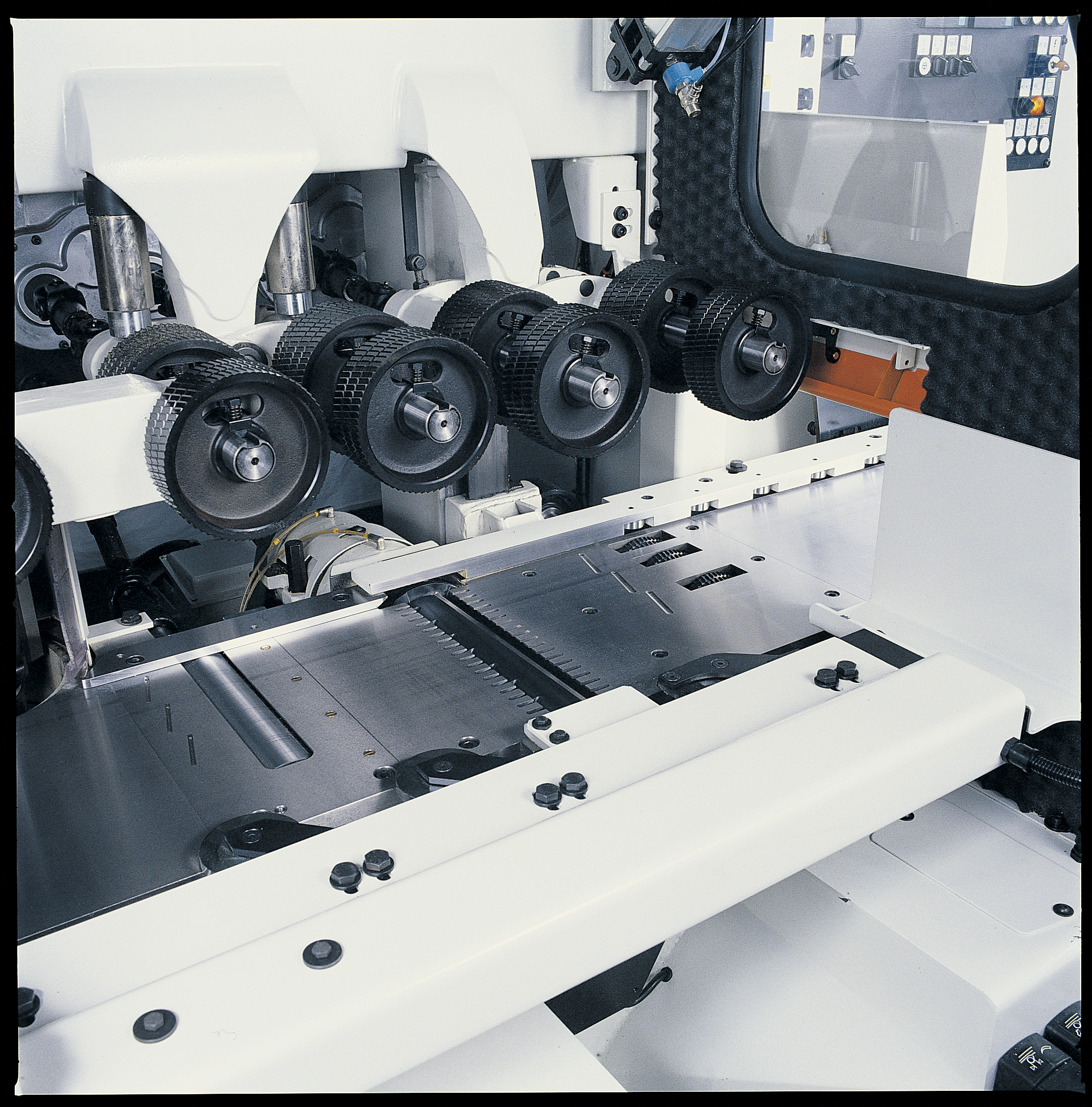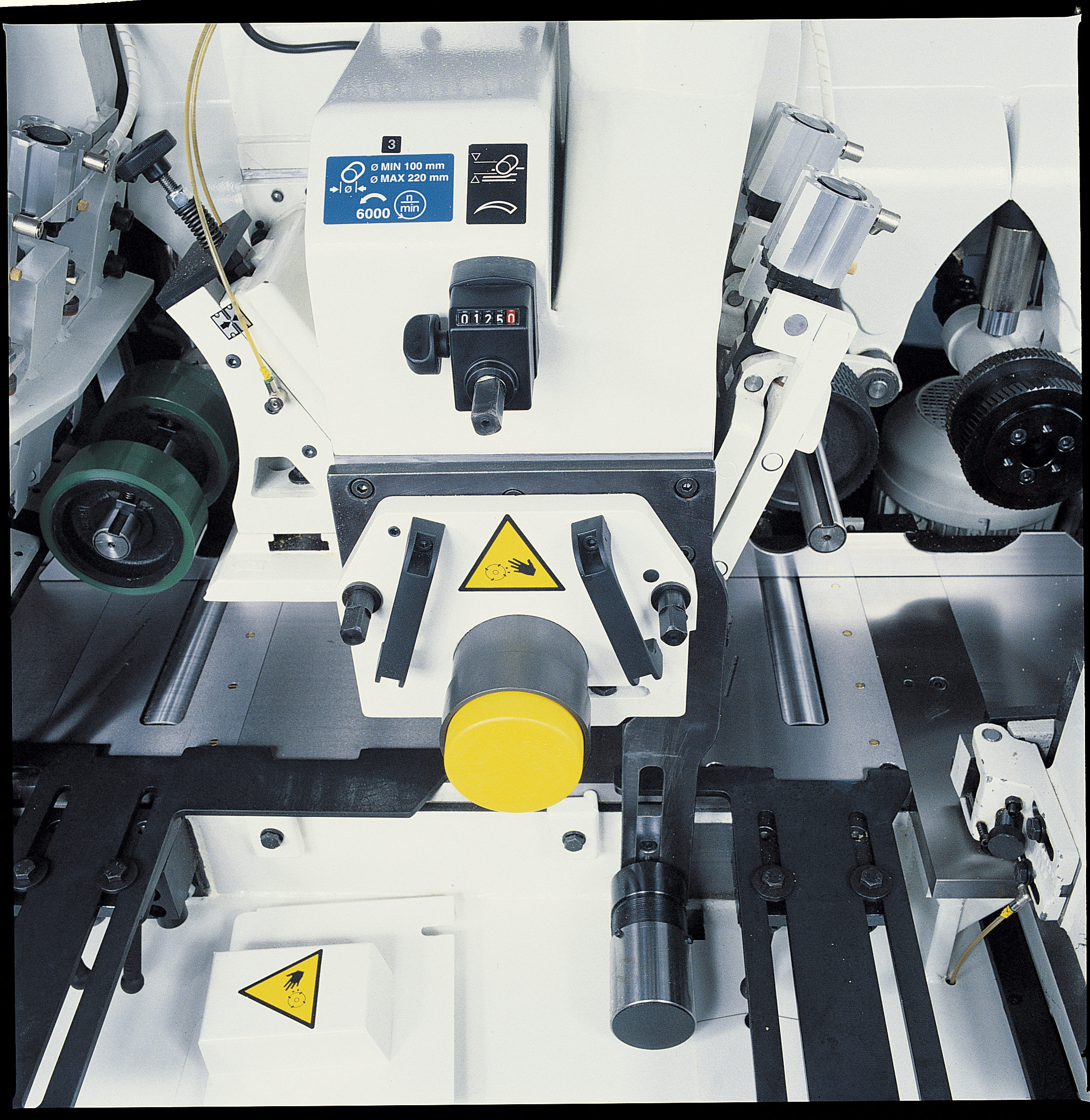 superset tm is the ideal automatic throughfeed moulder for producing large sized parts such as frames, semi-finished products for the building industry, beams and profiles for carpentry, wide parquet flooring and prismatic profiles in general. Designed to operate through various shifts per day, it comfortably handles small batches and large orders.
ADVANTAGES
High quality finish independently of the stock removal thanks to the automatic hold-down counter-supports and spindles with triple pairs of high precision bearings.

Very simple profile changes: the patented "set up" system requires just one control.

High quality finish, also with feed speed up to 60 m/min – thanks to the machine sharpening system (jointer) for straight knifes.

Fast tool changes with the HSK taper.